How to fill your charity with volunteers
This 132 page book links you into the Members Area and to the newsletters to bring you even more benefits. You receive even more tips and ideas to help you in the form of pdf files and handouts from the many talks and seminars that the author gives.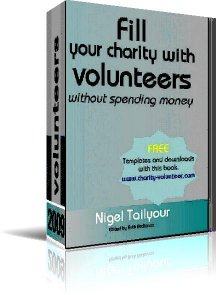 This e-book gives you everything you need to Fill your Charity with Volunteers-without spending money.
There are over 20 downloads , templates and forms to help you on your way.
I cover in a lot of detail EXACTLY how you can put in place a really effective recruitment campaign. Just by following the simple steps that other charities have found successful. There are large section that cover everything you need to help you:
get REALLY cheap advertising with your local press,
recruit people using Talent Cards
social events to recruit volunteers.
---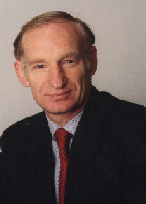 Nigel Tailyour
Return from Charity Volunteer book page to charity volunteer home page