Fundraising ideas for your charity
Here are some of the best fundraising ideas that we have come across. They are all excellent and they will all help your charity raise your much needed funds.
PTO Ideas helps schools build better parent-teacher organizations. For information, visit www.PTOideas.com.



---
There are some wonderful ideas at www.rewarding-fundraising-ideas.com where you can see ideas that work including TRUCK PULLING and using Coupon Fundraising
---
Use this excellent site to raise money for a wide range of Information and Products for Disabled People, The Elderly and their Carers in the UK.

---

Here is what Jaimie Bigley says about Successful Fundraising:
Charity fundraiser events may be a little more work than a cookie dough fundraiser but the outcome can be great. My church was raising money to build our new chapel. It was decided that we would have a dinner gala and silent auction. There was considerably more work involved to organize the event, but it was well worth the extra effort. Everyone had a wonderful time and we raised the amount of money we were hoping for. Read more about these ideas and more on Jamie's Site
---

Here is a great book about some wonderfully successful fundraising ideas, tips, and hints from Jack Atwell. His book is called
"LET's RAISE MONEY" and to find out more Click Here!
---
has some interesting tips about fundraising ideas on his excellent site.
Neill Wilkins has some interesting tips about
fundraising event ideas on his excellent site.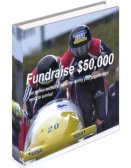 This Olympic athlete needed money - and FAST. The techniques he used to raise sponsorship money will help you find money for your charity.
Click Here! to see how he did it.
---

Here is a site that has many ways to raise money for your group. Just follow the link to Fundraising Events and Ideas for some great help and ideas.
---

Money making ideas for your charity that really work and do not demand too much time from your volunteers. Winner-Fundraising.com have a geat idea using door hangers that is PROVEN to work.
See their door hangers ideas at www.winner-fundraising.com/custom-fundraising-needs.html
---
www.fundraising-ideas.org have some other excellent ideas from the U.S. that will really get you going quickly.
---
You can also look at these income generating ideas from Step by Step from www.Step by Step.org to get you going with little effort or expertise.
---
Of course you may need help and so you can to recruit volunteers and so you can find dozens of great ideas in the book about finding volunteers cheaply here.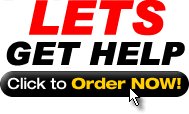 ---
If you would like to offer the book to your charity volunteers and receive commision from ClickBank then simply CLICK HERE
You will be paid for every copy that is sold by ClickBank. It is a great way to add income to the good cause close to your heart. And of course (just like most of the ideas in the book) it is FREE.
Good Luck,
---
Leave this page and return to charity volunteer home page